Georgia, it seems, may finally have reason to celebrate after what's been a tough few weeks for the former Soviet nation. A revised tally of the 2008 Olympic gold medal count, which adjusts the tally according to carbon emissions, puts Georgia at the top of the rankings, well ahead of its nemesis, Russia. Jamaica, Ethiopia, Kenya and Cameroon round out the top 5 in the revised tally.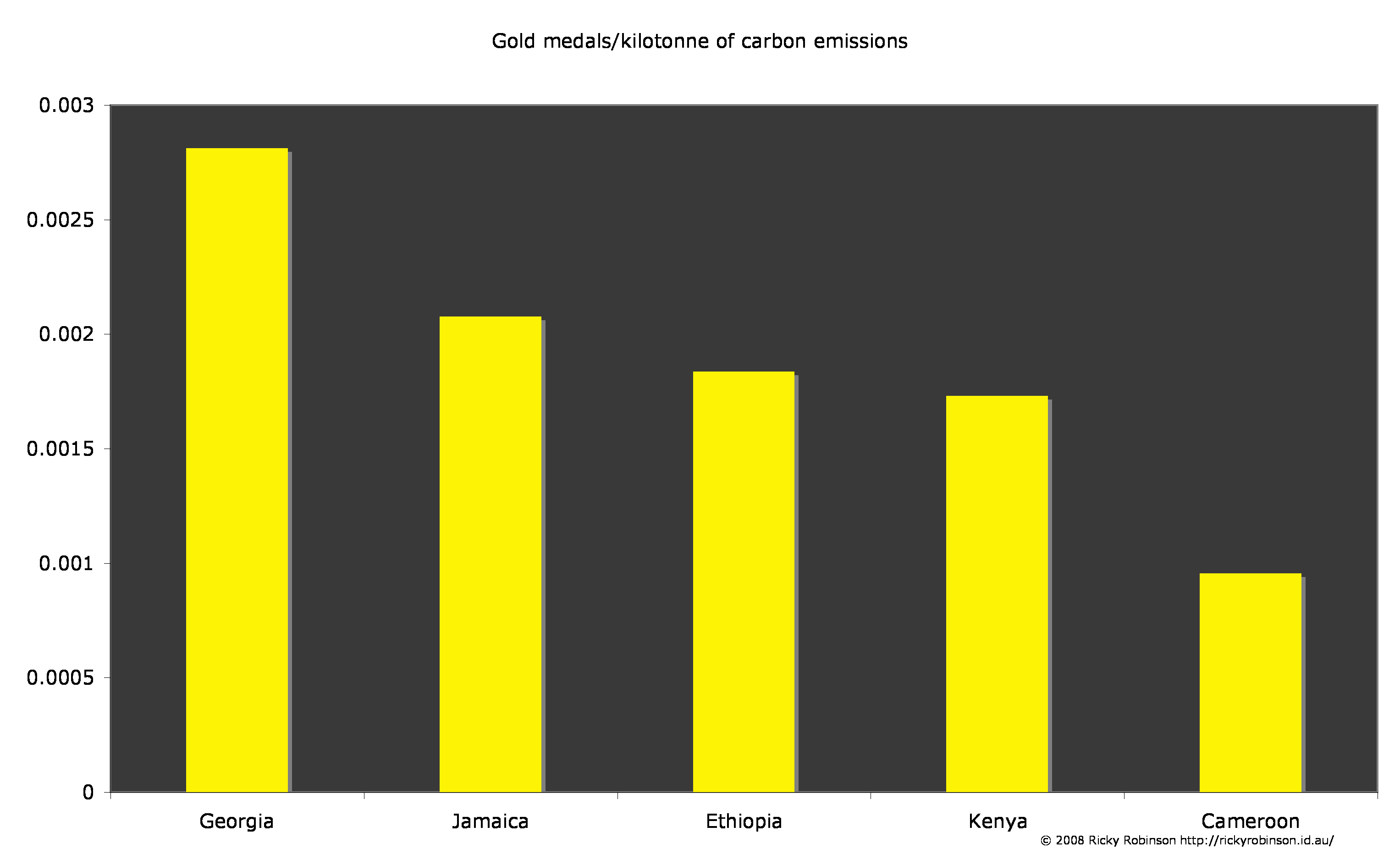 Australia, Russia, China and the USA are left trailing by some margin, as shown in the figure below.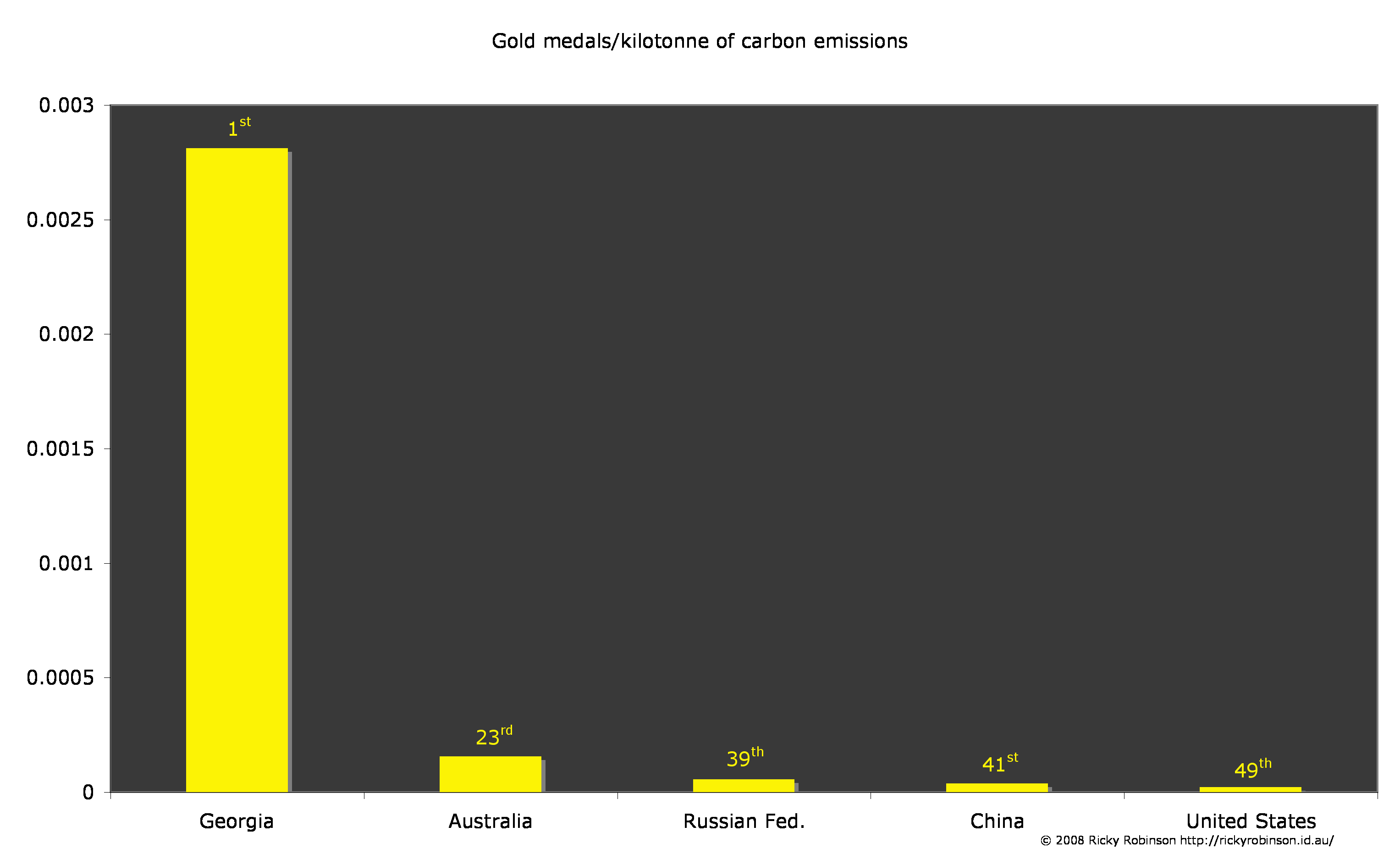 Armenia tops out the revised ranking when all medals are taken into account.

It gets even worse for the traditional powerhouses of Olympic sport.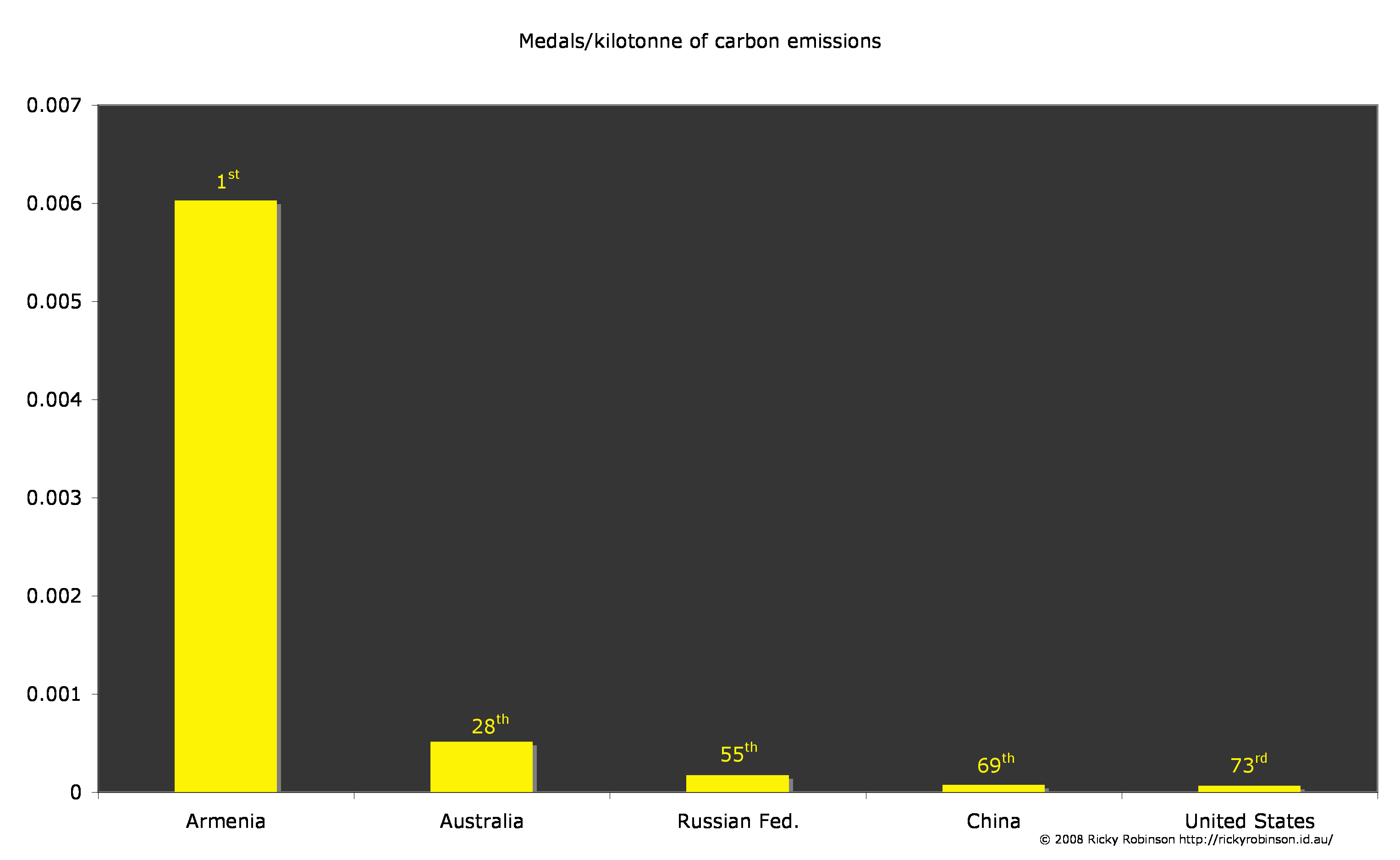 Notes:
The medal tally is from the official overall medal standings for the Beijing 2008 Olympic Games.
Emissions data is from CDIAC – A Compendium of Data on Global Change. This means the emissions data is from 2004 (i.e., it is a little out of date). Anyone know of a complete set of more up to date data?
This article is, of course, for your amusement only; this analysis is completely meaningless, and should not be cited as evidence in any argument (in pubs, courtrooms, scientific conferences or elsewhere).