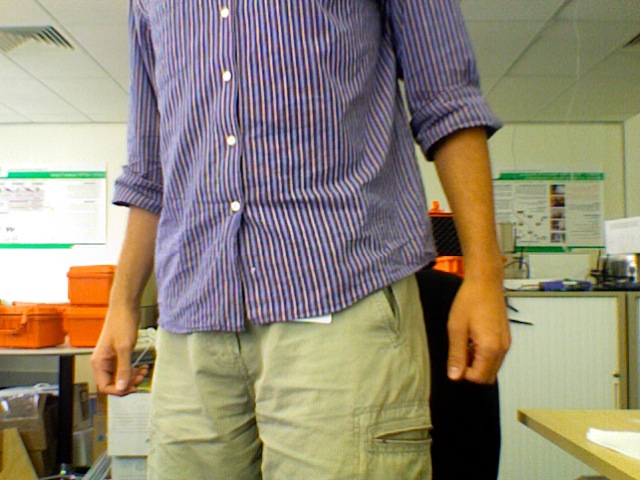 Proceed with caution: Ricky writes about fashion!
Lately I've noticed that I tend to dress differently for work depending on what I've got on my agenda for the day. Knowing that I've got something particular to do on a particular day is an improvement on the past for a start, and I put this partly down to GTD. Anyway, I seem to dress very casually (sometimes shorts and sandals) when I've got coding to do, colourfully when there's an internal meeting to attend (e.g., a brainstorming session) or when I've got artsy/communications type stuff to do, and a bit more formally when I've got meetings with external parties. Dressing in a particular way seems to help me to get into the right frame of mind for the task at hand. This is a change from university days when shorts and sandals were the norm.
Today I'm wearing my stripy purple shirt with the sleeves rolled up and Hard Yakka drill trousers: a compromise given I started the day with a staff meeting and finished it in the coding trenches.